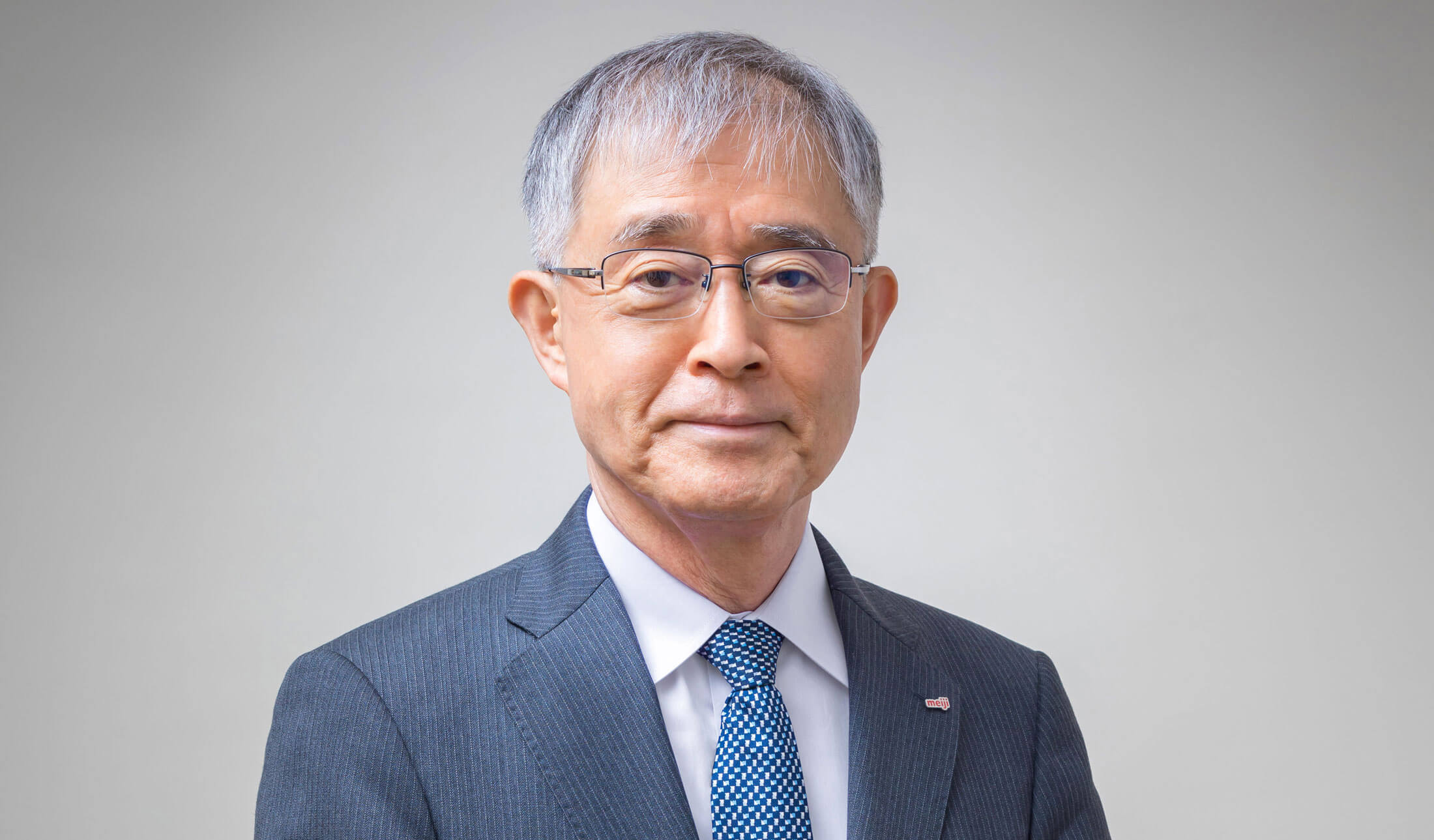 Chief Financial Officer, Member of the Board and Senior Managing Executive Officer
Meiji Holdings Co., Ltd.
Date of birth: August 22, 1954
Appointment as a director of Meiji Holdings: June 2015
Number of Meiji Holdings' shares held: 14,679 (as of May 31, 2022)
As chief financial officer, Koichiro Shiozaki oversees the financial strategies and management of the entire Meiji Group, an enterprise posting net sales of around 1.2 trillion yen for the past six consecutive years.
Koichiro began his career at the former Meiji Dairies Corporation in 1978, where he gained practical experience in accounting, management, and general business affairs. With a solid track record for strategically planning and executing budgets, Koichiro was appointed as an executive officer at Meiji Co., Ltd. when it was established in 2011 as part of the Group's reorganization of its food and pharmaceutical businesses.
In 2015, Koichiro was appointed as a director and executive officer at Meiji Holdings Co., Ltd. Since then, he has spearheaded measures to reduce interest-bearing debt, strengthen the company's financial base, and boost its net worth. Koichiro was also behind the company's recent initiative to issue its first sustainability bonds.
Based on the success of those measures and his ability to strictly manage income and expenditures, Koichiro was promoted to senior managing executive officer and appointed as CFO in 2020. At the same time, he joined the respective boards of KM Biologics Co., Ltd. and Meiji Seika Pharma Co., Ltd. with the objective of improving the financial performance of the Pharmaceutical Segment.