For more than 100 years, Meiji has provided nutrition to Japan and the world based on our philosophy of nourishment of society.
What does nutrition mean at Meiji? This important concept has now been enshrined in the Meiji Nutrition Statement, so that we can go on contributing for another 100 years.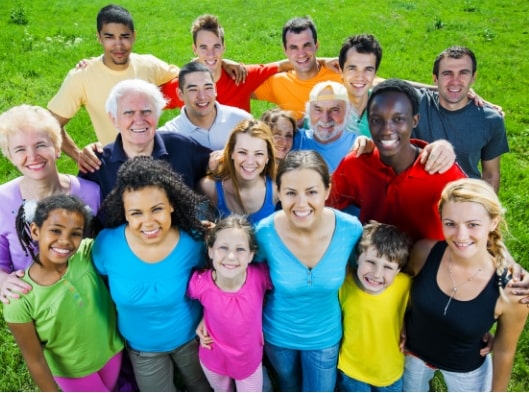 Nourishment of society is one of the founding philosophies of Meiji, and our contributions to society through food have continued over many generations.
In its early days, Meiji mainly sold confectionery made with sugar—an energy source that was a luxury item—as an aid to nutrition. The phrase "nourishment of society" embodies Meiji's wish to contribute to the healthy physical development of the Japanese people and create a society based on enjoyment.
That's why Meiji products have long been popular with people of all ages from infants to the elderly. As awareness of health grows worldwide, Meiji will work harder than ever before to create novel nutritional value for Japan and the world. To help fulfill this important mission, we established the core concepts of nutrition that connect our corporate principles and each business and brand within the Meiji Group. The result is the Meiji Nutrition Statement.
Nutrition at Meiji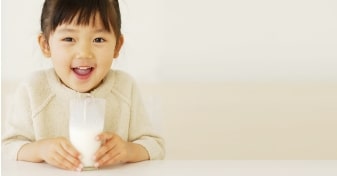 Meiji continues to ask what we can accomplish
through nutrition. This will never change.
Meiji's concept of nutrition is more than simply the nutrients necessary for physical development. Meiji regards nutrition as the integration of all the products, information, and services that Meiji provides.
While never forgetting that nutritious should also mean delicious, we will continue to create nutritional advantages for consumers by providing value-added, multifunctional and convenient products that improve health and enrich lives. Meiji aims to realize a world in which more people can experience the joy of a healthy mind and body, and share this joy with families and friends, communities, and society.
We provide nutrition in partnership with employees, shareholders, suppliers, distribution chains, public institutions, other companies, and stakeholders as we share the joy of opening up a pathway to the future through food and health.
1.
Using milk, cocoa, and other natural ingredients, we provide nutrition that supports everyday good health.
Meiji uses its own technology to make products rich in nutrients, using milk, cocoa, and other natural ingredients. Meiji is a dependable supplier of milk, yoghurt, and other products that meet people's daily nutritional needs.
We already supply around 20 million products* each day, and will continue to supply safe, high-quality products that people can always expect to find on store shelves, not only in Japan but throughout the world.
This, we believe, is the fundamental value provided by Meiji nutrition.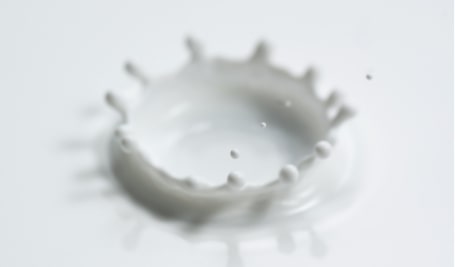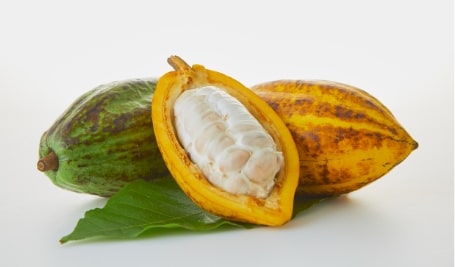 For more information, please see the links below.
2.
By adding value, we provide nutrition that satisfies deeper needs.
One of the core values of Meiji nutrition is the sense of joy and satisfaction that comes from eating delicious food.
Meiji aims to satisfy emotional as well as functional needs, not only with taste but with added value that includes ease of eating, convenience, enriched nutrients*, added nutritional function fulfilling specific needs, new ways to consume nutrients and new eating habits, customer-friendly information and services, and sustainability.
Meiji continues to acquire new knowledge and develop innovative technologies in order to create nutrition with added value. Through new product ranges and new service offerings, we will continue to expand the frontier of advanced nutrition.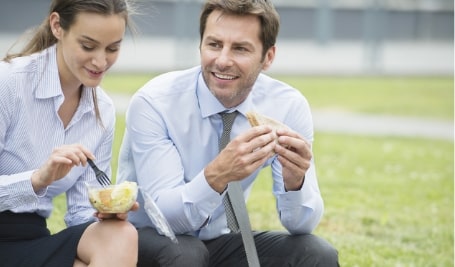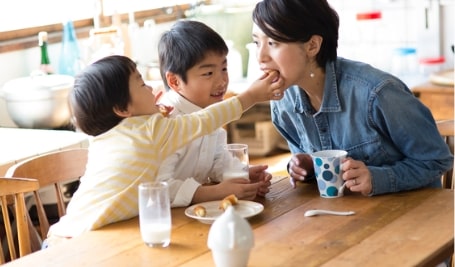 For more information, please see the links below.
3.
Through nutrition, we will help to enrich the lives of consumers worldwide.
Countries throughout the world face an array of health and nutritional issues, which vary according to individual life stage, living conditions, and region. Examples include the healthy growth of infants and children and improving the nutrition of young women, as well as measures to address low protein consumption and lack of micronutrients, reduce the risks of lifestyle diseases such as obesity, and improve the cognitive functioning and frailty of elderly people.
Meiji places special emphasis on the individual health and nutrition of each consumer worldwide. We want to provide the optimal means to help everyone live a more rewarding and hopeful life.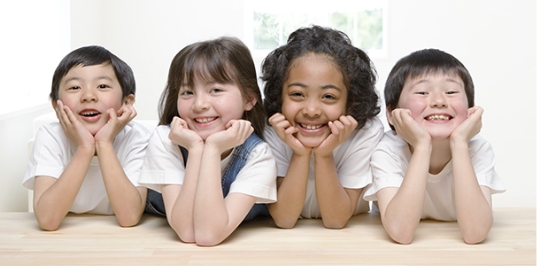 For more information, please see the links below.