Vietnam is an economic success story, but standards of nutrition have not kept up. We look at how one group of Meiji employees is trying to change that.
Walking the streets of any Vietnamese city is a lesson in dodging two-wheeled transport. It's also an excellent way to witness a national transformation up close. Vietnam is one of this century's economic success stories. According to World Bank figures, per capita GDP has almost tripled since 2002, while poverty rates (US$1.90/day) have declined sharply from 32 percent in 2011 to below 2 percent today.
There's a hidden story behind this success: working women. Vietnam's female workforce participation rate hovers around 70 percent. That's higher than any advanced Western economy and around 20 points higher than the Asian average, the IMF reports. What's more, female participation is high not only in agriculture and factory work, but also in highly-skilled professions.
Decades of social planning lie behind this. It starts with a strong emphasis on gender equality at every level of the education system in Vietnam. Women also enjoy generous maternity leave, which is fully mandated, government funded, and guarantees an equivalent position afterwards.
However, one aspect of Vietnamese women's lives falls short of international standards, and that's nutrition. Not because Vietnam is an impoverished country, far from it. Food is cheap and plentiful, but awareness of nutrition remains low.
"Many Vietnamese don't really know what well-balanced meals are. They tend to eat whatever they like," says Nguyen Thi Bich Phuong, a nutritionist working at Meiji Food Vietnam. She cites the availability of cheap street food and the time pressure faced by working mothers as key factors. "We want to help them understand what a well-balanced meal is and how to prepare one."
These concerns gave rise to a new Meiji initiative aimed at improving nutritional awareness and promoting healthy eating habits. Phuong and her team decided to focus on young women, as poor nutrition among this group can affect the health of unborn babies and infants. This is the story of what happened next.
"What we're doing here is so important"
In 2017, Meiji decided to investigate the health conditions of female factory workers in Vietnam. Surveys and site visits showed that 30% of the women were undernourished. Among pregnant women, 36.5% showed signs of iron-deficiency anemia, while 14.2% of all women had a Vitamin A deficiency.
Starting in 2018, Phuong and another nutritionist at Meiji began holding seminars for these workers. Participants received basic information about dietary health and nutritional balance, which was developed by Meiji in partnership with Hanoi Medical University. The women were also invited to try MEILIFE, a powdered fortified milk containing nutrients like iron, calcium, and zinc.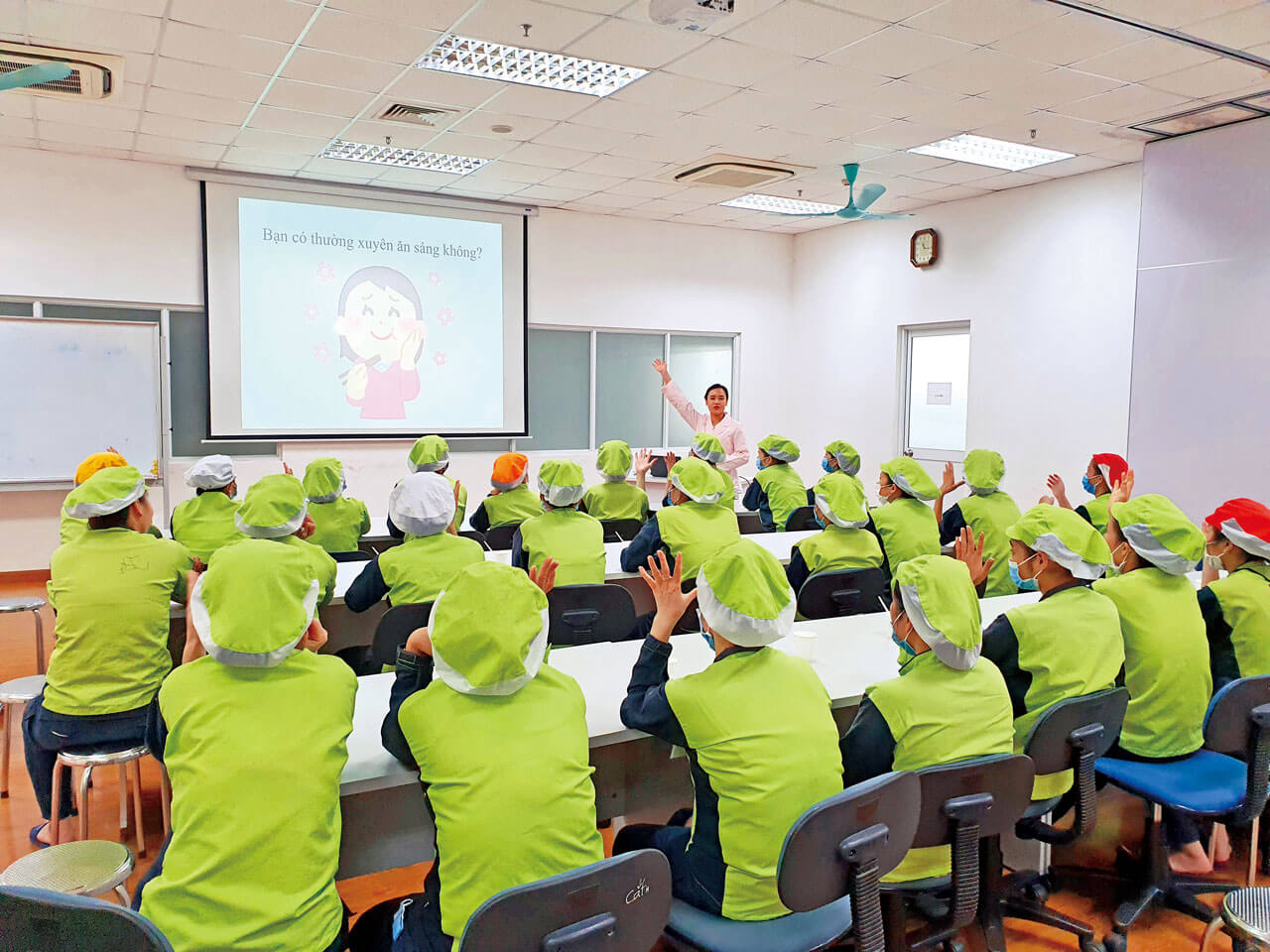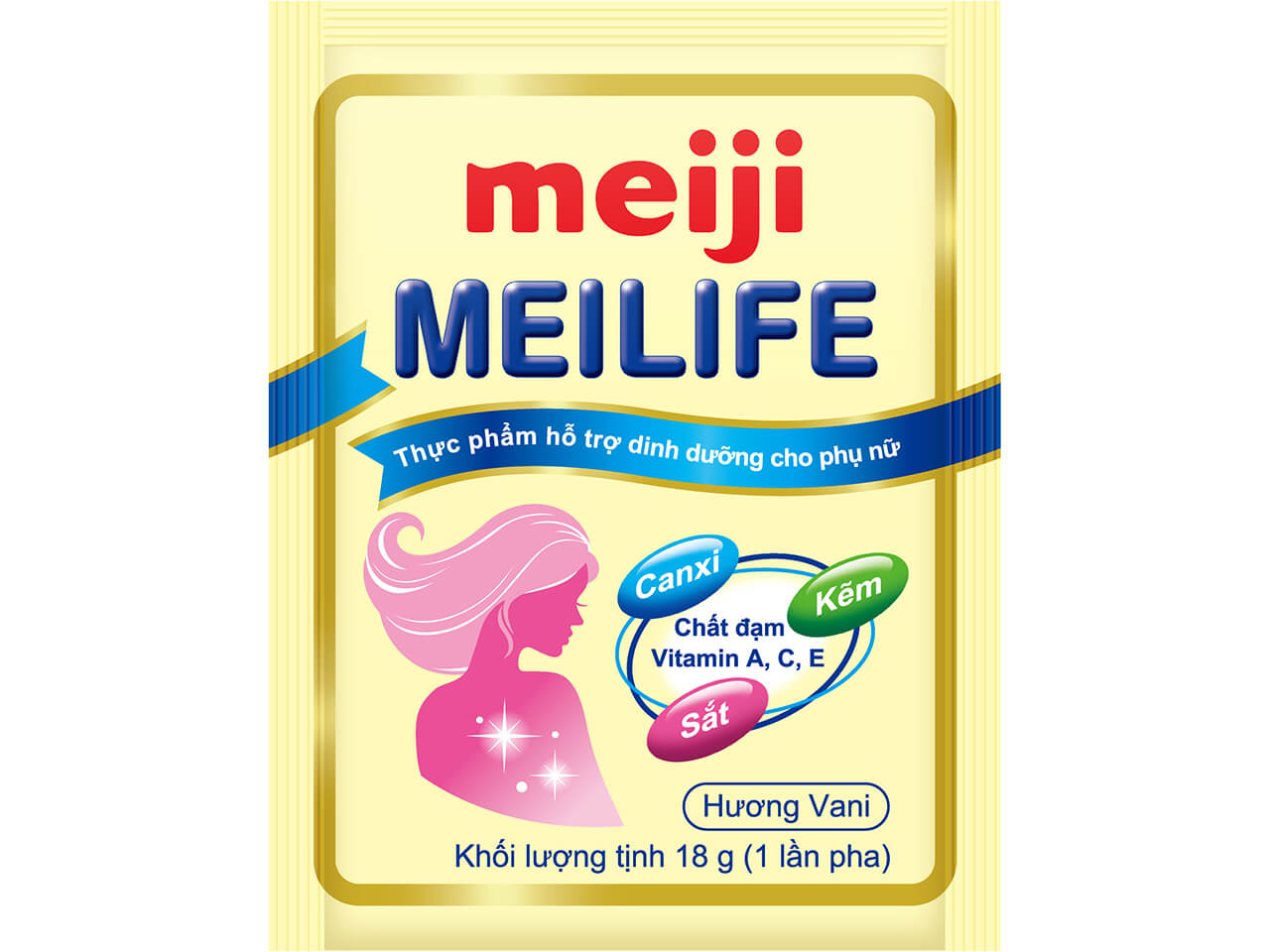 "As a Vietnamese woman myself, I think what we're doing here is so important," says Phuong. "We're empowering these women to manage their health for themselves. And because few women were consuming milk and dairy products on a daily basis, we hope they will not only make better choices about what they eat, but also drink MEILIFE for their health."
One of the participants is Le Thi Nga, a local garment worker. "I hadn't really thought about my eating habits, so the seminar was very useful," she says. "I also found MEILIFE to be refreshing and easy to drink. I don't have full confidence in my health, so I plan to continue drinking it every day for three months."
Nguyen Thuy Linh, a Doctor of Nutrition at Hanoi Medical University, has an advisory role in the seminars. "Many Vietnamese women have an unbalanced diet, especially zinc deficiency of up to 60%," she told us. "This initiative is a very beneficial activity that not only helps improve the nutrition of female employees, but also improves labor productivity."
Malnutrition is at root a social issue
Meiji has been selling milk formula in Vietnam since 1968, and its powdered milk products occupy a small but growing share of a market dominated by state-owned enterprises. It now hopes to raise awareness of the Meiji brand in Vietnam by making a greater contribution to the wellbeing of society.
"We plan to have 650 thousand people participate in our nutrition improvement program by 2030," says Jun Takai, Director at Meiji Food Vietnam. "The important thing for us is how well we can support the needs of local people. We want to be a company rooted in the local community through these kinds of initiatives. That means not just selling our products, but also solving real issues in society."
"In Vietnam, we simply combined two factors," he continues. "One is that improved nutrition for mothers and babies is part of national policy. The other is that Meiji has been selling milk formula for a long time. It was obvious that this was an area we could make a real difference."
Zero Hunger is the second of the UN's Sustainable Development Goals (SDGs ) and makes special mention of the nutritional needs of adolescent girls, pregnant and lactating women. As the case of Vietnam shows, malnutrition doesn't only affect those in extreme poverty. It also affects people whose living standards are rapidly improving, but who lack access to information.
"It was great for me personally to hear these women say they could learn about nutrition and start looking after their own health," says Phuong. "I hope we can hold these seminars at even more companies and make a difference in the lives of even more Vietnamese women."