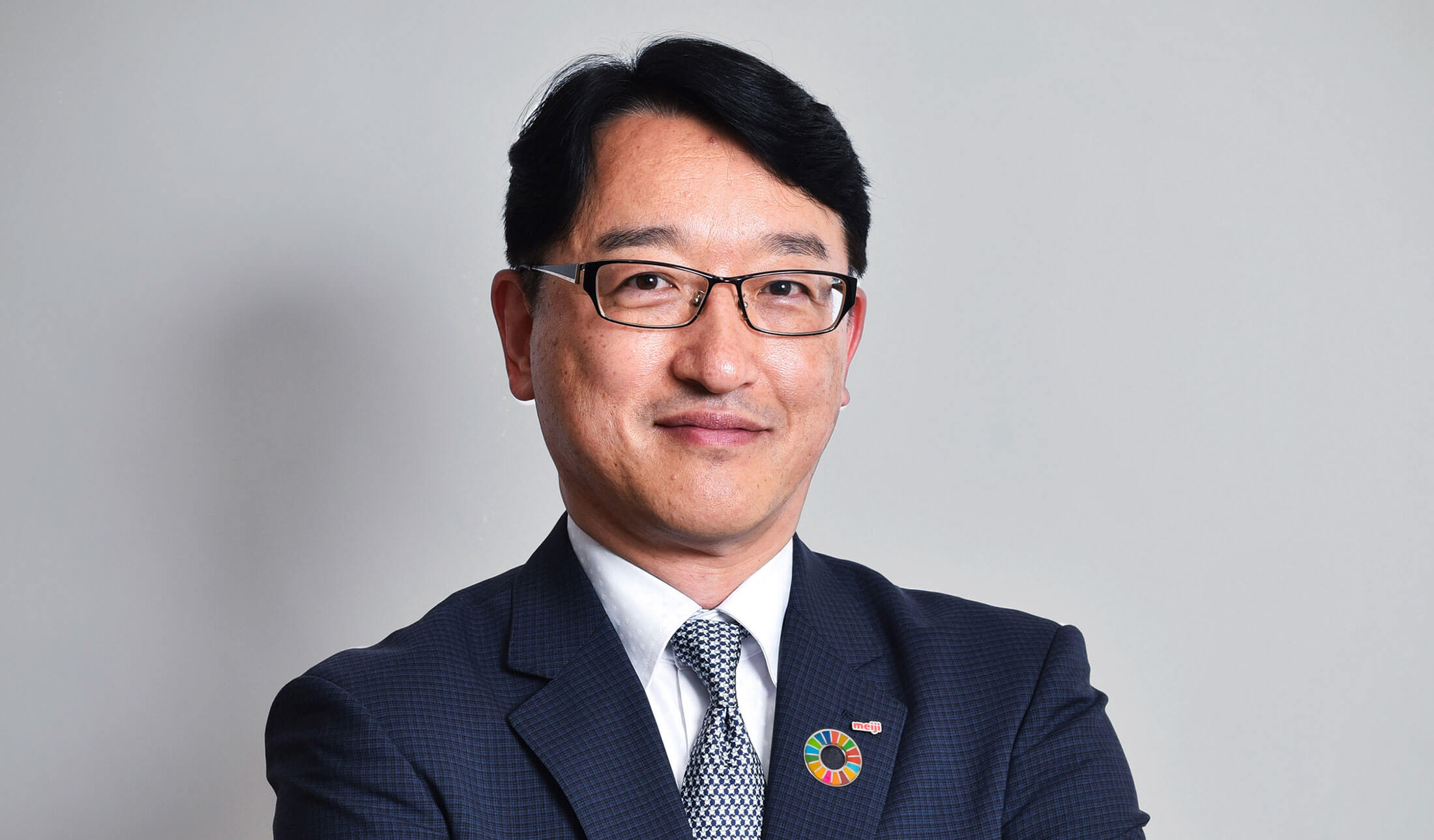 Executive Officer
Meiji Holdings Co., Ltd.
Date of birth: April 19, 1960
Appointment as an executive officer of Meiji Holdings: October 2019
Shinji Matsuoka is in charge of executing the Meiji Group's sustainability and green initiatives as head of Meiji Holdings Co., Ltd.'s Sustainability Management Department.
Shinji began his career in 1984 at Meiji Seika Kaisha, Ltd., where he built up extensive expertise in confectionery sales and marketing. When the company was reorganized as Meiji Co., Ltd., in 2011, Shinji was put in charge of its health and nutrition division. After effectively balancing the division's income and expenditures, he was promoted as head of the company's confectionery marketing department in 2013.
Shinji was highly evaluated for his extensive experience in project planning, as well as his ability to communicate outside the company. As a result, Meiji Co., Ltd. appointed Shinji as head of CSR in 2017, and tasked him with strengthening its CSR department.
In 2019, Shinji was appointed as an executive officer at both Meiji Co., Ltd. and Meiji Holdings. Since then, he has been working to help realize the Group's Sustainability 2026 Vision through his involvement in sustainable procurement activities and initiatives for combatting climate change, promoting plastic resource circulation, and respecting human rights.