Almond Chocolate
A crispy almond roasted to perfection, covered in rich milk chocolate with a special coating that never gets your fingers sticky—Meiji's Almond Chocolate is the number one selling chocolate with nuts in Japan. The fragrant almond aroma blends with the high-quality milk chocolate to deliver a smooth yet satisfying crunch in every bite-sized piece.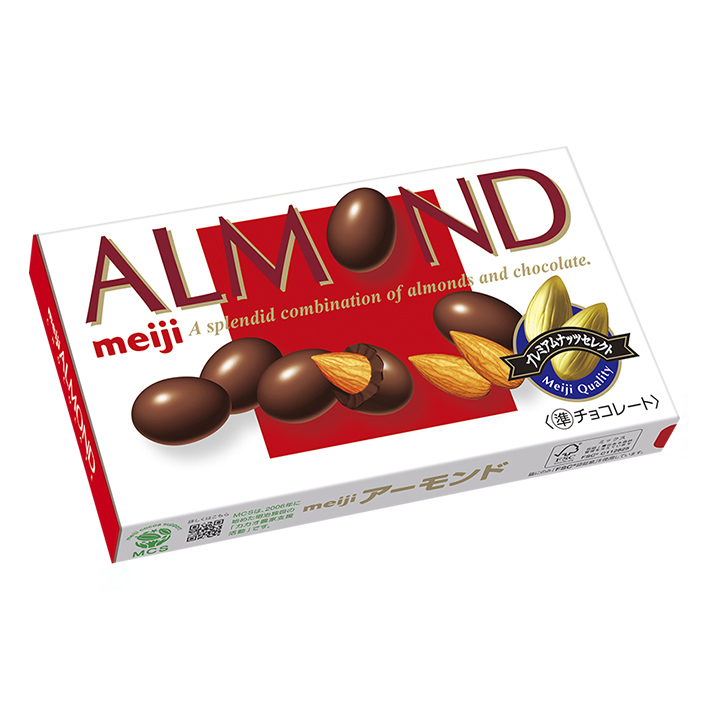 All about Almonds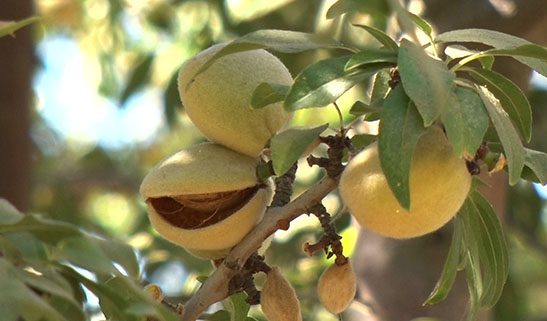 A premium selection
We visit our almond growers in sunny California every year, where we select almonds according to the highest standards possible.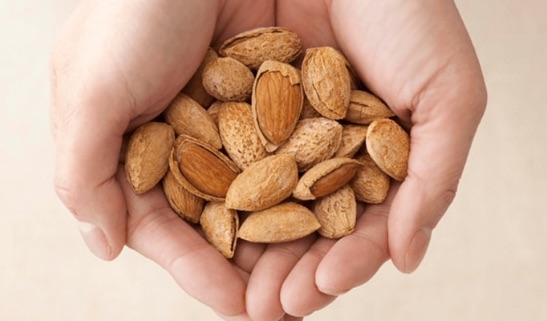 Sorted by hand
Our California-grown almonds are inspected by real humans, who ensure that every almond meets the size, thickness, and crunch-factor requirements for our product.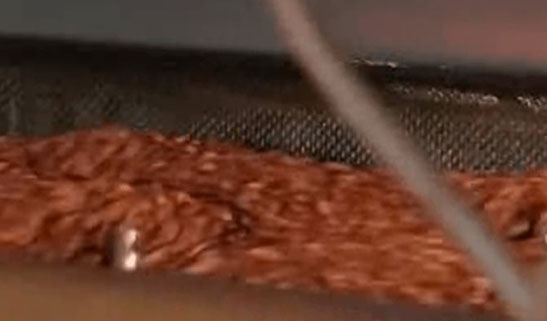 Expertly Roasted
To get the best aroma and flavor, we roast our almonds over a strong, direct flame adjusted according to the season and climate. Then we taste them to make sure the roast is just right.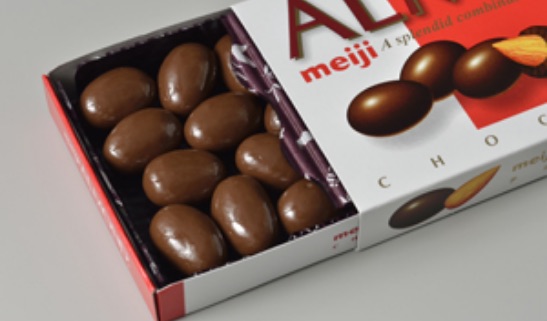 Perfect Packing
Tightly sealed in a moisture-proof film, each package of Almond Chocolate is protected by specially coated, wave-shaped paper to ensure consistency and smoothness in every bite.
Product
Product information follows Japanese food labeling standards.
Product information follows Japanese food labeling standards.
Almond Chocolate 88g

Chocolate
Contents: 88g
Ingredients: Sugar, Almonds, Whole milk powder, Cocoa mass, Vegetable oil, Cocoa butter, Lactose, Hydrogenated starch hydrolysate/Emulsifier, Flavor, Glazing agent (Contains Milk, Almonds and Soybeans)
Storage: 28℃ or lower
Nutrition Information


per pack (88g)

Energy

500kcal

Protein

10.3g

Fat

33.6g

Total carbohydrate

41.4g

Sugars

36.9g

Dietary fiber

4.5g

Sodium chloride

0.1g

Cacao polyphenol

333mg