4th ESG Advisory Board (2023)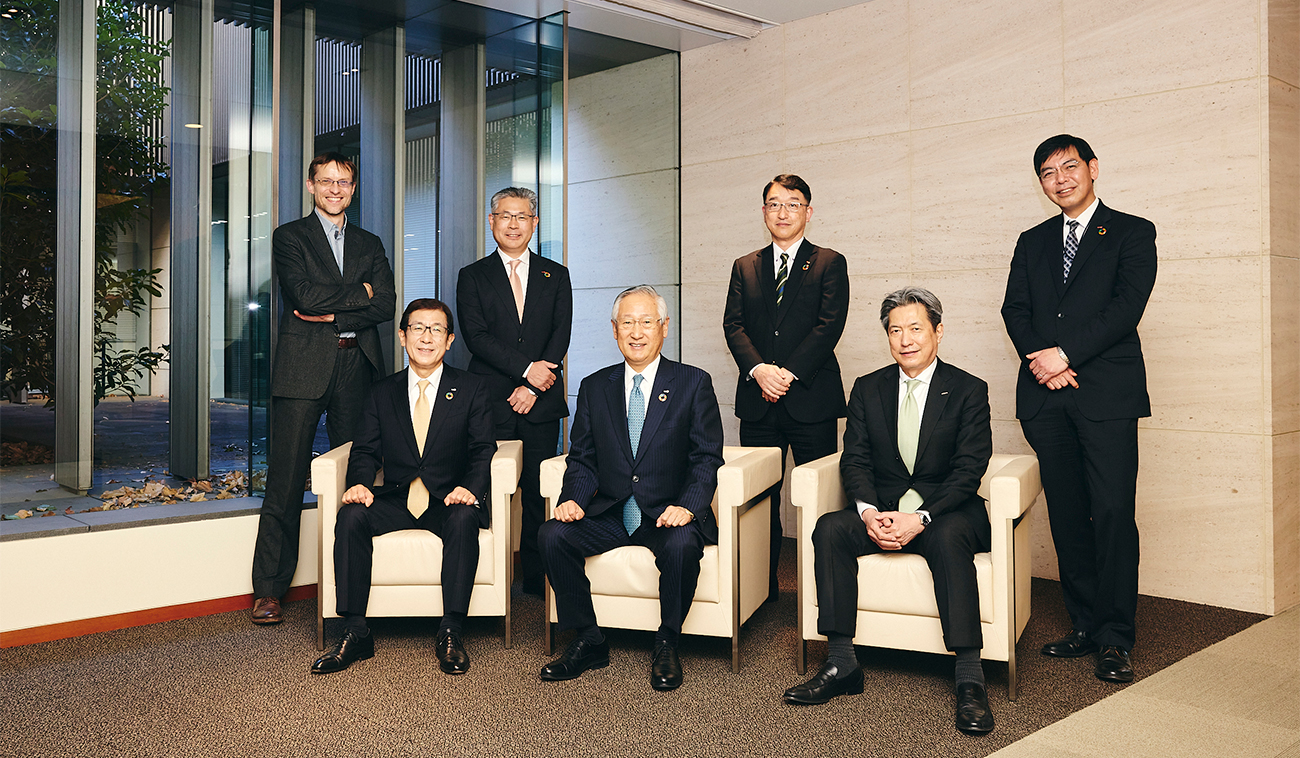 Date: January 25, 2023
Participants:
[Experts]

Takeshi Kamigochi
Director, Senior Managing Executive Officer General Manager, Oil & Fats Business Unit, J-OIL MILLS, INC.
Mari Kogiso
Co-CEO, SDG Impact Japan
Peter David Pedersen
Meiji Holdings Independent Outside Member of the Board
Representative Director, NPO NELIS
[Internal Members]

Kazuo Kawamura
Chief Executive Officer, President and Representative Director
Jun Furuta
Chief Sustainability Officer, Member of the Board and Senior Managing Executive Officer
Shinji Matsuoka
Executive Officer, Sustainability Management Dept.
Yuhei Matsumoto
Executive Officer, Group HR Strategy Dept.
Youichirou Yamagata
General Manager, Corporate Development Dept.
Themes:

Topic 1 Approach to materiality ahead of drafting the 2026 Medium-Term Business Plan
Topic 2 Increasing employee sustainability engagement
Topic 3 Creating a Meiji NPS (Nutritional Profiling System)
Topic 1 Approach to materiality ahead of drafting the 2026 Medium-Term Business Plan
Increasing corporate value by fusing sustainability and business,
outline materiality that is linked to business strategy.
Expert opinions
Sustainability has become a part of materiality for management. To strive for the company's vision, a consistent story is needed that sets materiality after presenting a strategy for how the company will allocate resources to achieve that vision.
I think the Meiji Group's materiality is defined somewhat narrowly. In particular, for the materiality of "Healthier Lives," the company can strengthen its competitiveness in sustainability by refining that definition. This includes expanding the scope to encompass products that have been ethically procured. European companies are promoting such products as sustainable products.
Regarding materiality for human resources, Meiji should look to broaden its perspective, and not just focus on gender. At the same time, there is also the view that women's active participation plays a role as a symbolic metric when considering the training, investment in human resources, work style reforms, etc. being implemented to ensure all employees can reach their potential.
Investors want to know how materiality affects business performance. It would be easier to understand if there is a materiality map regarding the impact on society and the impact on business.
The Meiji Group recognizes that we are now entering a stage where the fusion of sustainability and business will be expected. We will formulate a materiality map that shows the relationship with business and presents a sustainability story that is integrated with our business strategy. We will also evaluate sustainable product creation.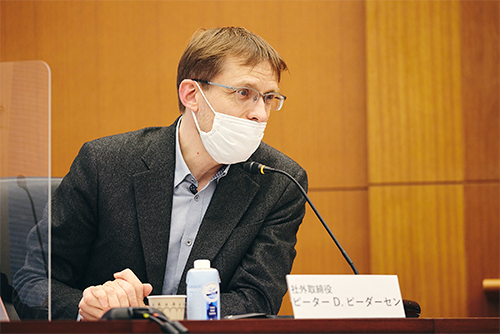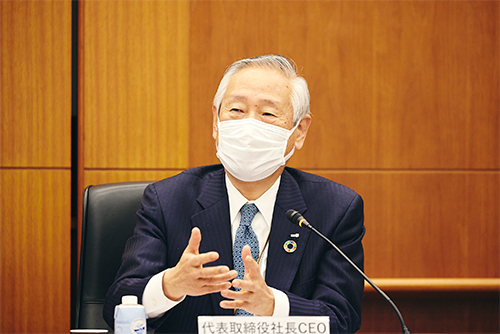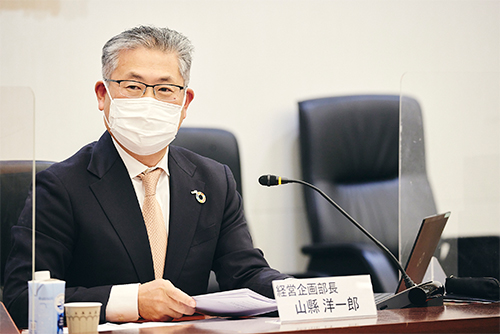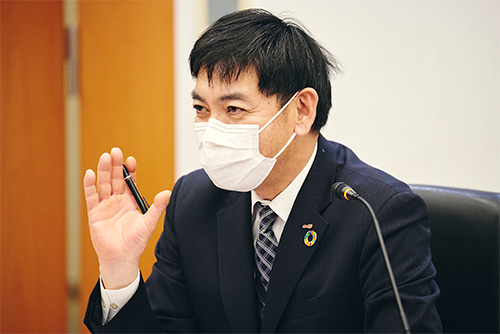 Topic 2 Increasing employee sustainability engagement
It is important to make it evident that daily initiatives are linked to social and the future.
Listen to the opinions of younger generations and create contact points that increase engagement in sustainability.
Expert opinions
When products and sustainability are linked, the employees involved in them also feel that they are making the world a better place and creating something for the future. There is the approach of promoting engagement through product brands.
Understanding what the company is aiming for in its sustainability vision is the first step to increasing engagement. It is important to continuously convey your message in an easy-to-understand manner. It takes more than just saying it once.
Specific methods include creating a slogan that makes sustainability feel familiar, hiring CFOs (Chief Future Officers) from among younger generations, and holding a Sustainability Week and other events in which people can easily participate.
Rather than focusing on the word "sustainability" itself, the realization that your everyday work is connected to customers and society leaves a lasting impression. The accumulation of these minor successes is important.
In promoting sustainability, only the departments involved were ahead of the curve, which left some employees behind. We received suggestions to incorporate entertaining elements that are fun and interesting, and ultimately encourages employees to take action freely. While incorporating the perspectives of future generations and younger generations of employees, we will consider approaches to sustainability that feel more familiar.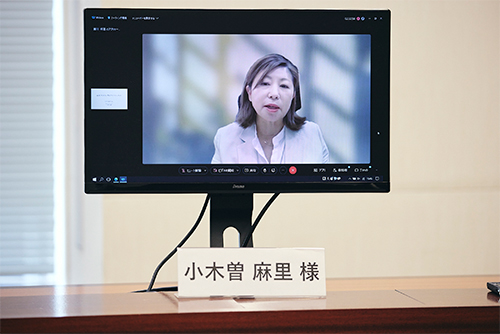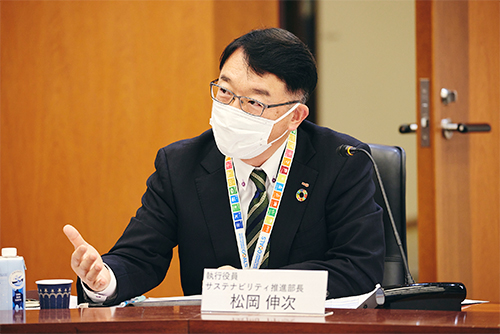 Topic 3 Creating a Meiji NPS (Nutritional Profiling System)
Linking NPS to our vision and products, and creating a story are critical. In addition to evaluating and improving products, we will drive innovation that contributes to customer health, including raising awareness of nutrition suitable for each life stage.
Expert opinions
Rather than treating NPS as a new metric, it should be established as a story by applying it to existing frameworks and linking it with products. For example, linking it to the care and cures Meiji Group can provide towards goal achievement.
Meiji should apply its uniqueness to serve as a leader while collaborating with initiatives undertaken by the government and industry groups.
Different life stages require different nutrients. I would like to see proposals for the elderly and for women's health. I would like you to create easy-to-understand nutrient standards and educate customers about nutrition.
We believe that NPS is an advanced initiative for the Japanese food industry. We will use NPS as an axis by which we evaluate and improve products. We will also evaluate different types of nutrition for various life stages. This will lead to the creation of innovation that contributes to customer health.