In Japan, the aging of dairy farmers is causing a shortage of successors and workers, and this is an issue that affects the sustainability of dairy farm management.

In order to deliver milk, which is an important source of nutrition, in a safe, secure, and stable manner, Meiji is working on MDA "Meiji Dairy Advisory", a management support activity for dairy farmers.
From philosophy to culture creation.
Supporting sustainable dairy farm management
"MDA(Meiji Dairy Advisory)"

MDA is an activity that supports "sustainable dairy farm management" by focusing on human resource management on dairy farms.
For example, an expert team from the Meiji Group will discuss "what the farm should be (philosophy and goals)" with an owner of a dairy farm.
The team also provides an opportunity for farm staff to discuss "what is necessary to achieve the goals" and "how to achieve them".

Each farm is the main player.
In order to realize sustainable dairy management, we aim to establish a "KAIZEN culture" in which farmers habitually review their current situation and make improvements, and to create a system that enables dairy farmers to run on their own. We support the growth of everyone involved in dairy farming.
Targets by FY 2023
Conducted 400 times per year and a cumulative total of 2,150 times or more in total by FY 2023.
<FY 2022 Results>




MDA supports issues solving at dairy farming by "three kaizen*"
Find problems with everyone and promote KAIZEN

Instill problem mindfulness habits, improve continuous improvement mindset
Improve ownership mindsets for stakeholders
Create a culture of openness by promoting communication within the farm

Draw a vision of what we want to be and promote KAIZEN

Draw up a vision of farm management, formulate management philosophy and vision
Cultivate the ability to ascertain current problems and derive solutions
Set annual goals and conduct continuous improvement activities as a team

Support growth of human everlastingly

Clarify what kind of people the company wants (career program)
Build a mindset of supporting growth of human resources in perpetuity
Improve leaders' ability to train subordinates
Cultivating management layer
An example of MDA activities
Held a "Kickoff Meeting" for managers to inform employees of the new year's targets.

Held a "Foreign Intern Study Group" to help foreign employees acquire necessary skills.

Performed on-site "Improvement Activities" with dairy farmers to check the health condition and feeding behavior of their dairy cows.
Our partners working on sustainable dairy farming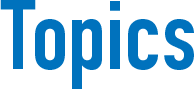 Second MDA Meeting

The Second MDA Meeting was held on February 14, 2023. In addition to the on-line venue, we have set up a satellite venue at the Tokachi plant for this event. On the day of the event, about 200 people from inside and outside the company, including about 50 farm-related people from across the country, participated in discussions on the themes of Mid-term Plan, Technical Training, and Team Meeting. The farmers found the meeting fruitful, saying that they were able to have various people listen to their concerns and give them advice.

Kyobashi venue

Tokachi satellite venue


First MDA Meeting held

The first MDA Meeting was held on February 2, 2022 to deepen partnerships with dairy farmers. Though we held the meeting, it was held online in consideration of the COVID-19 pandemic. The meeting was attended by approximately 170 people from inside and outside the company, including about 60 people from farms across Japan. Attendees introduced MDA's initiatives and participated in a panel discussion. The MDA meeting was a very meaningful time for dairy farmers to discuss their concerns and help each other find clues to resolve problems they face.

Head office meeting venue

Dairy Farmer Panelists